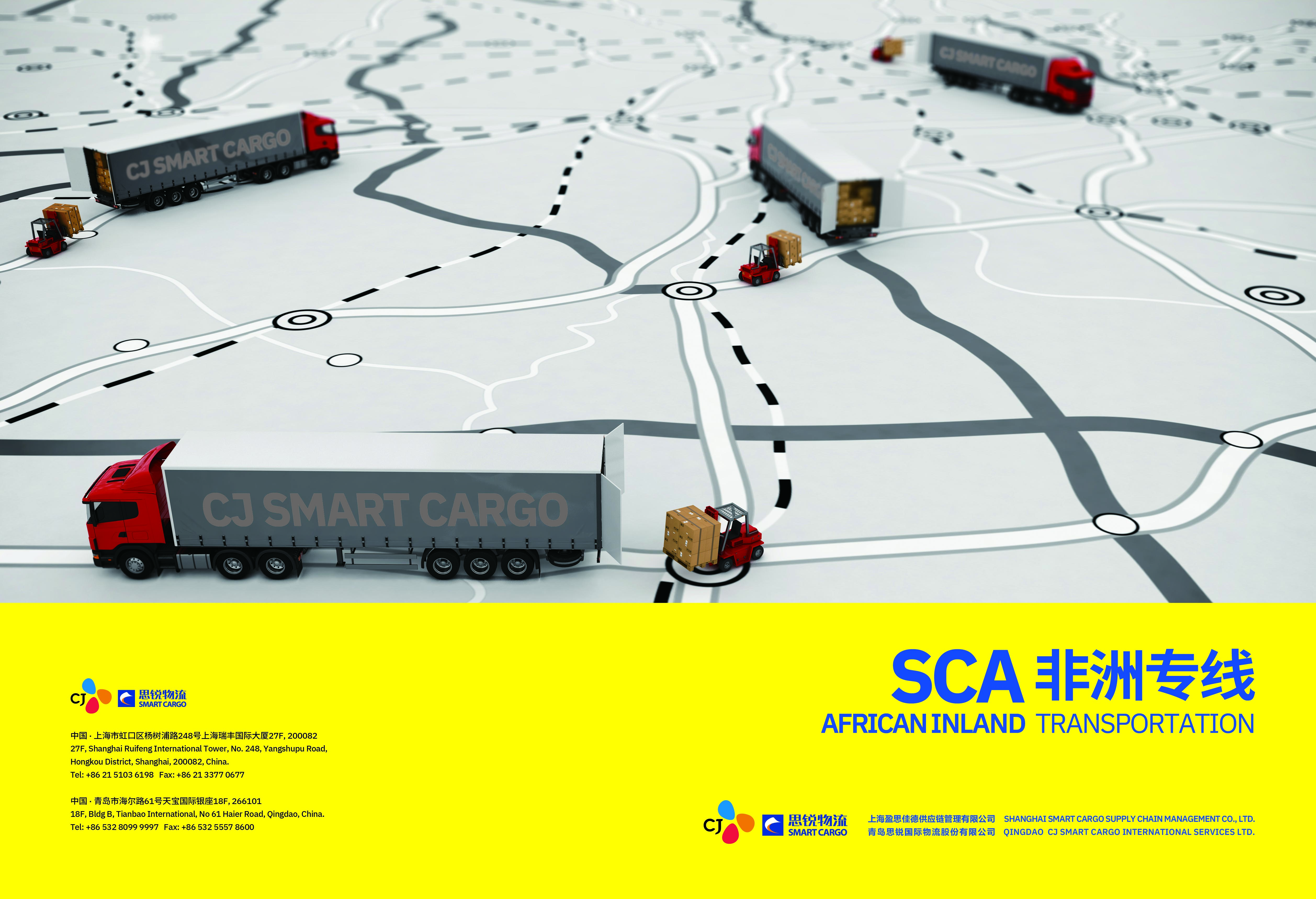 SCAAfrica Line ——In 2019, Siri Logistics launched a new generation of products "SCA Africa Line""!

With the absolute strength of overseas branches, its own customs brokers and fleets, SIRUI has created a port-to-door transport service for container Africa, for the first time. Launched 13 dedicated lines, transshipped from Kenya, Tanzania, Mozambique, South Africa ports to cover major transportation lines in 10 countries。
Africa-one of the birthplaces of ancient humans and ancient civilizations in the world. Africa has pristine and magnificent natural landscapes, and also has unique romantic tropical scenery.
With abundant natural resources and fast-developing modern industries, the world's most "young" continent is giving birth to endless possibilities.

In the new era of China-Africa cooperation, Africa has shown its vitality and vitality. Sirui Logistics has been working on this vast land in Africa for many years,
Established branches in 8 African countries, set up customs clearance banks, invested vehicles to set up convoys, and built warehouses to build an African integrated transportation platform.
Efficiently completed the transportation of several large African engineering projects.
SCA Competitiveness of African dedicated lines:

Absolute strength-registered companies in 8 African countries, 5 own customs brokers, 4 own fleets, Chinese staff management;
One-stop service-port-to-door nanny service for customs clearance, customs clearance and land transportation in Africa;
Standard price-quote immediately at the basic point; 24 hours quote at remote points;
Timeliness guarantee-own customs broker and fleet, the operation team is managed by Chinese staff, and the timeliness of transportation can be controlled;
Full tracking-Daily reports are provided daily after the ship arrives at the port, and the follow-up of the cargo is safe and controllable; Payment support-signing of overseas segment agreement domestically; domestic payment of freight for overseas segment;
Port of Tanzania to Dar es Salaam-Lusaka, Zambia
Port Tansalesalam-Congolese Lubumbashi
Port of Tanzania-Dresalaam-Congo King Licasi
Port Tansalesalam-Congo King Kolwezi
Port of Mombasa to Nairobi in Kenya
Port of Mombasa, Kenya-Kampala, Uganda
Port Beira, Mozambique-Blantyre, Malawi
Port of Beira, Mozambique-Lilongwe, Malawi
Port Beira, Mozambique-Harare, Zimbabwe
Port of Beira, Mozambique-Lusaka, Zambia
Port Durban, South Africa to Lesotho Maseru
Port Durban, South Africa-Harare, Zimbabwe
Port of Durban, South Africa-Lusaka, Zambia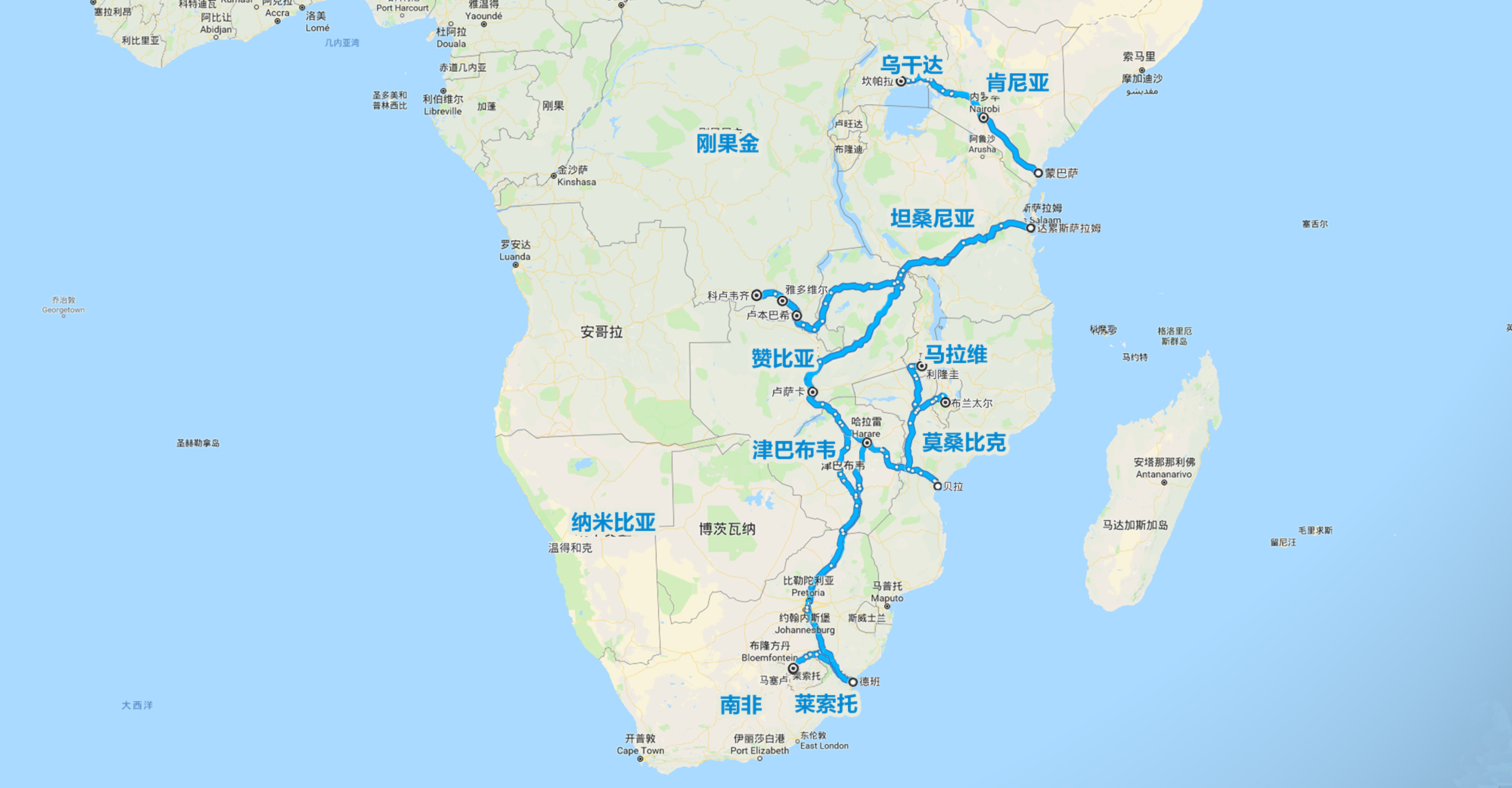 our service

Sirui Logistics has specialized docking staff in five major port areas in Tianjin, Qingdao, Shanghai, Ningbo, and Shenzhen to provide one-stop quotation and service consulting.

SIR Logistics provides the best service for Chinese logistics companies in Africa!

Tianjin Wang Yuanyuan Emily Wang
Email: emily.wang@cjsmartcargo.com
Mob: 13821623009
Tel:022-66370177

Qingdao Qin Nianyong Bruce Qin
Email: bruce.qin@cjsmartcargo.com
Mob: 185 5328 3699
Tel: 0532-8099 9997
Shanghai Chen Chi JC Chan

Email: jc.chan@cjsmartcargo.com
Mob: 13701743737
Tel: 021-5103 6198

Shenzhen Chen lin wei Wendell Chen
Email: wendell.chen@cjsmartcargo.com
Mob: +86 18814384841
Tel: 0755-25138807

Ningbo Chen Tong Kevin Chen
Email: kevin.chen@cjsmartcargo.com
Mob:+86 13646642125
Tel: 0574-87737215